1/6
Merchant Accounts
Payment Processing For Your Storefront
We get it. You've got a business to run, people to deal with, goods to sell, and money to make. Taking credit cards face to face requires smooth, quick, and dependable processing. We give you just that: top-quality payment solutions backed by two decades of flawless reputation and merchant trust. We also happen to offer some of the industry's most competitive rates, a free chip card terminal, next-day funding, outstanding support, and free online reporting.
2/6
Merchant Accounts
Payment Processing For Your Storefront
VISA, MasterCard, American Express, Discover, JCB, China UnionPay, Apple Pay, Android Pay, EBT, electronic check, and ACH payment options
No set-up fees and low rates
Fast deposits with a next-day funding option
Free chip card terminal
Free business analytics
Free customized online reporting
24/7 live, LA-based, multi-lingual customer service and technical support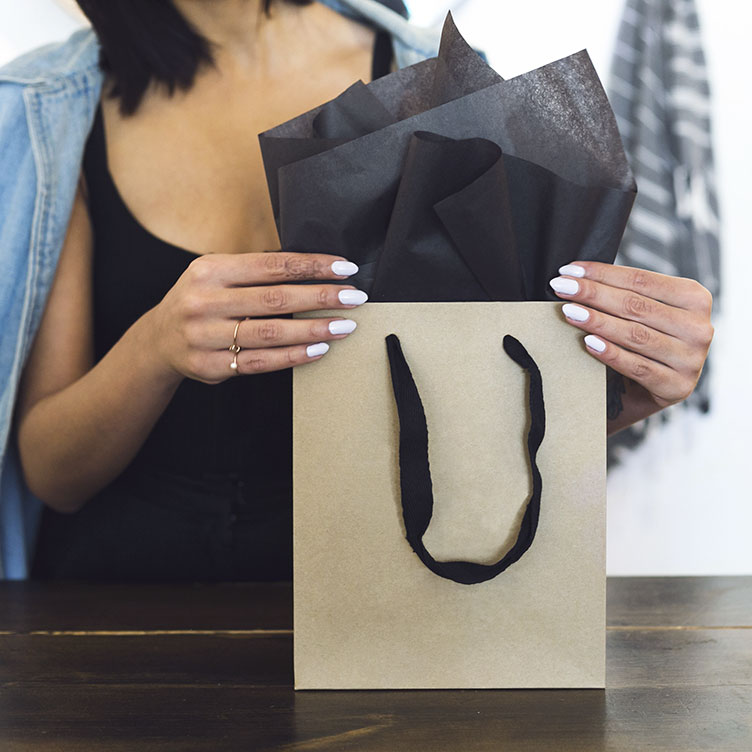 3/6
Merchant Accounts
Payment processing for your ecommerce site
Whether you're looking to dip your toes into ecommerce or already running a successful online store, you're in the right place because processing credit cards for ecommerce businesses has been our specialty since our inception in 1997. So much so, in fact, that we've earned national recognition as one of the top ecommerce merchant service providers. Serving online merchants for over two decades has helped us gain a deep understanding of the ecommerce space, so you can lean on us and tap into our knowledge when you take online card payments. Our technology has been developed in-house, so we can dynamically optimize our operations and, in turn, cut costs to maintain low rates.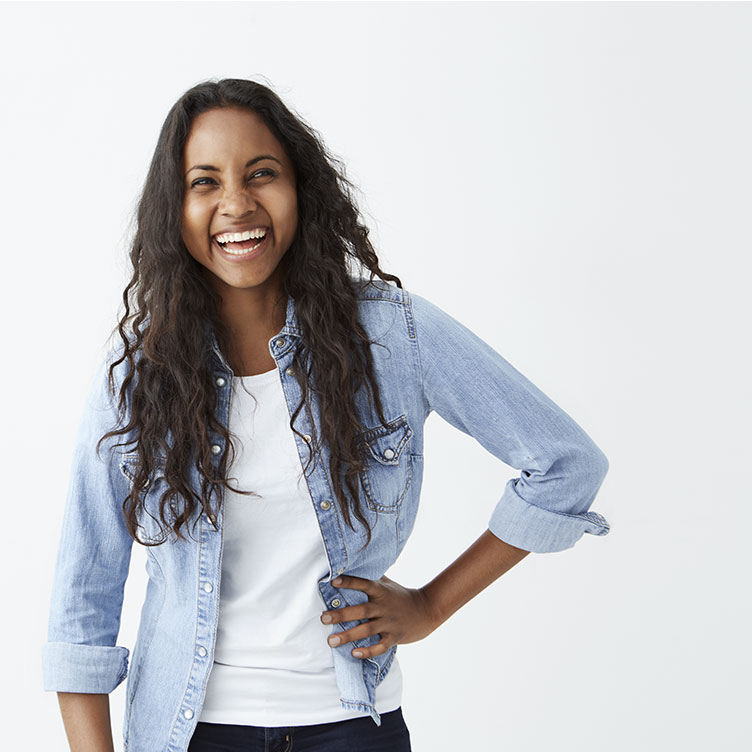 4/6
Merchant Accounts
Payment processing for your ecommerce site
Low Rates
Fast Deposits
Seamless Gateway Integration
Secure Processing
Proven Chargeback Management System
Free Customer Analytics
Free Online Reporting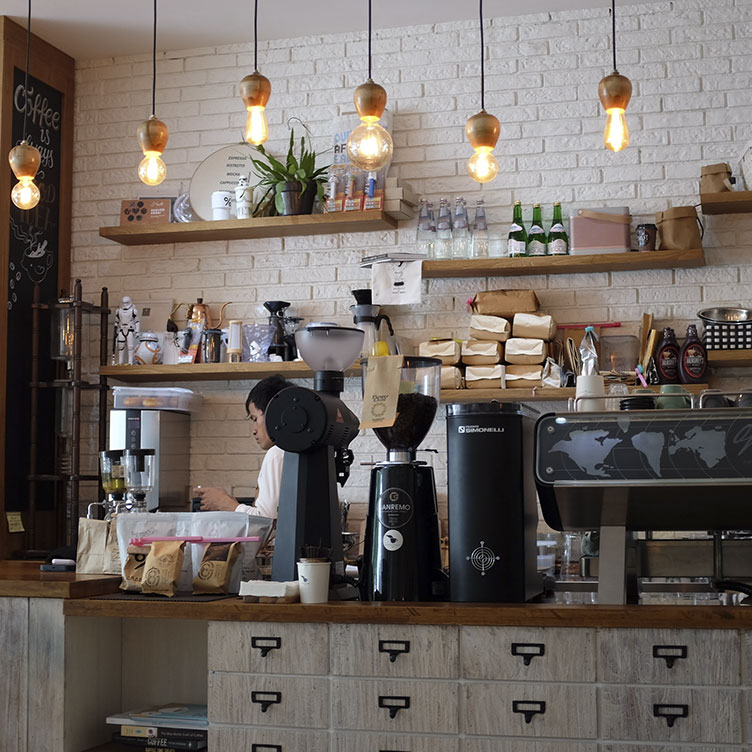 5/6
Merchant Accounts
On-the-go payment processing for your mobile business
Compatible with both Apple and Android devices, Pride's chip card-enabled mobile solution is affordable, dependable, and simple. It puts money in your bank account as early as the next business day after a transaction takes place. You don't need to pay anything upfront to start taking credit card payments on the go. We also offer a free chip card device and there are no setup fees of any kind when you open a mobile merchant account with us. This may just be one of the best offers available on the market today, with other benefits that include:
6/6
Merchant Accounts
On-the-go payment processing for your mobile business
Processing of all major credit cards - VISA, MasterCard, American Express, Discover, JCB, and China UnionPay
Free chip card reader and simple app
Seamless integration with most proprietary back office systems
Low rates
Next-day deposits
Free consumer analytics and online reporting
Secure processing - sensitive data is never stored on your device
Multiple devices can be consolidated into one merchant account
1/4
Equipment & Gateway
Credit Card Terminals
Pride Card Services offers many of the latest and greatest credit card terminals that the industry has to offer. Whether you are looking for a standard counter-top machine, a wireless device that allows you to take payment at the table, or a Bluetooth-enabled terminal that multiple employees can access at one time, we have the solutions your company needs. We've got a full range of EMV-enabled terminals, peripherals, and supplies to save both time and money while helping you make the most of consumer preferences and experiences. Pride will help you find the right terminal to operate successfully at your points of sale. And, a free terminal program is available to qualified merchants.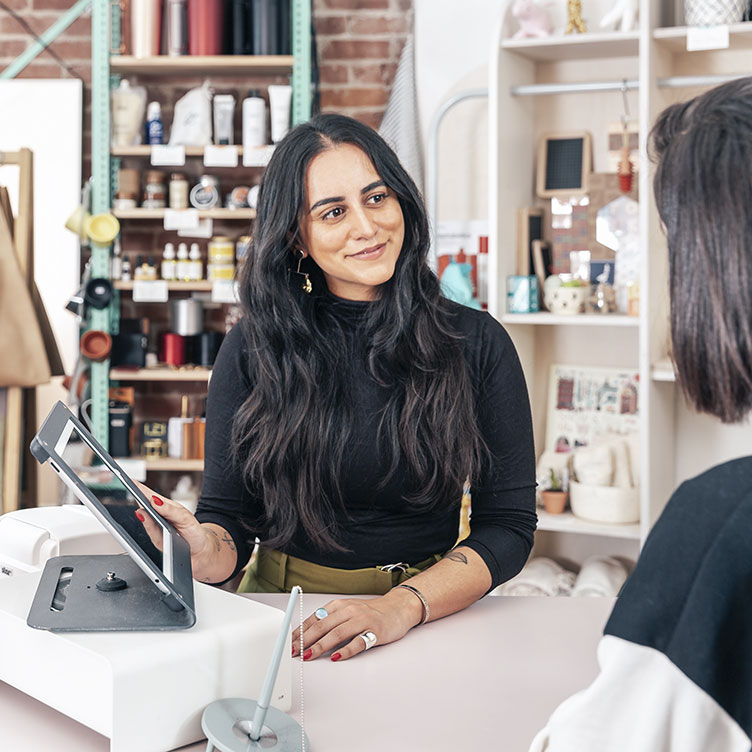 2/4
Equipment & Gateway
Credit Card Readers
Are you always on the go? Taking payments in the field has never been so easy. Pride Card Services offers some of the best known mobile equipment in the payments industry to make sure accepting payments is a breeze for you no matter your location. Our EMV-capable, in some cases Bluetooth-enabled, readers allow you to add tips and tax if needed and keep track of your company's inventory. These mobile readers are convenient and allow you to get paid fast.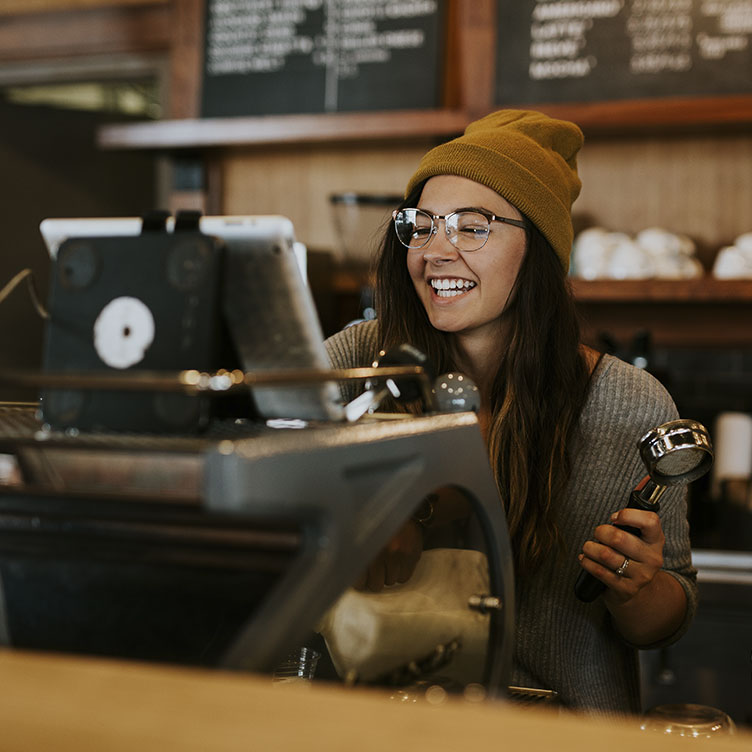 3/4
Equipment & Gateway
POS Systems
Cash drawers, scanners, receipt printers, scales, you name it, we have it. Whether it's our sleek Clover POS systems or our simple uAccept solution, we have something to fit your needs. If you have your own POS system already and would prefer that we just integrate with that, not a problem, we will provide you with everything you need to get your equipment switched over to Pride.
4/4
Equipment & Gateway
Equipment & Gateway
Are you looking to take payments online? Gateway is a secure connection between your online store and payment networks. Just like a merchant account, a gateway is an integral part of any ecommerce transaction. Virtual terminal options, custom fraud scrubbing tools, recurring billing, real- time reporting, are just a few of the incredible services offered by our gateways. Pride's gateway solutions are affordable, easy, and secure, and integration between your merchant account and these solutions is a breeze. If you've already chosen a gateway, it's highly likely that we're compatible and can smoothly integrate with your solution. If you're still in the market for one, we offer fast and secure gateway options that integrate seamlessly with your account.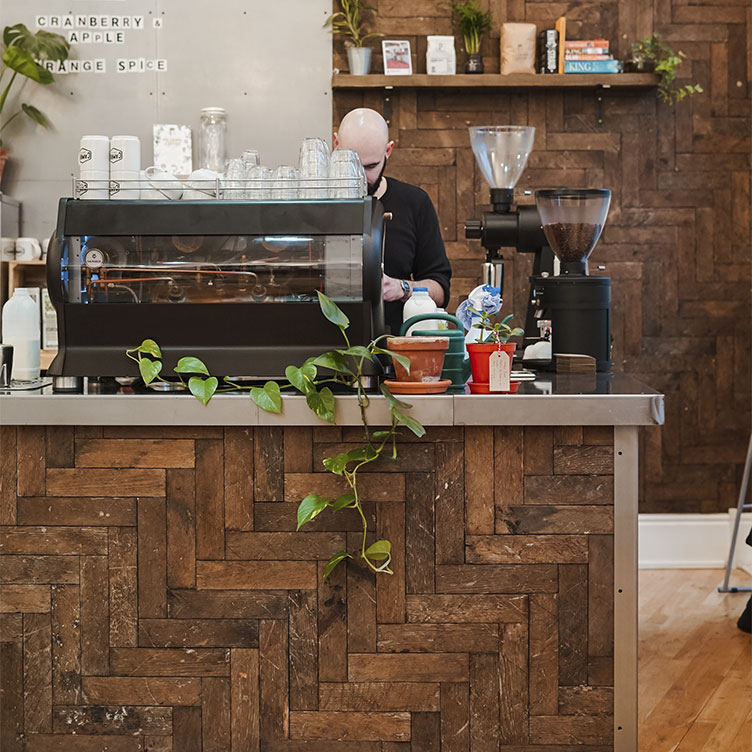 1/7
Payment Solutions
NFC Payments
More and more retailers in the US and Europe are starting to use NFC (Near Field Communication) devices during checkout. NFC is a form of technology that allows two devices to share data just by being in the same vicinity, enabling merchants to take contactless payments such as Apple Pay, Android Pay, and Google Wallet. We fully support these payment options, so you can tack on another way to get paid.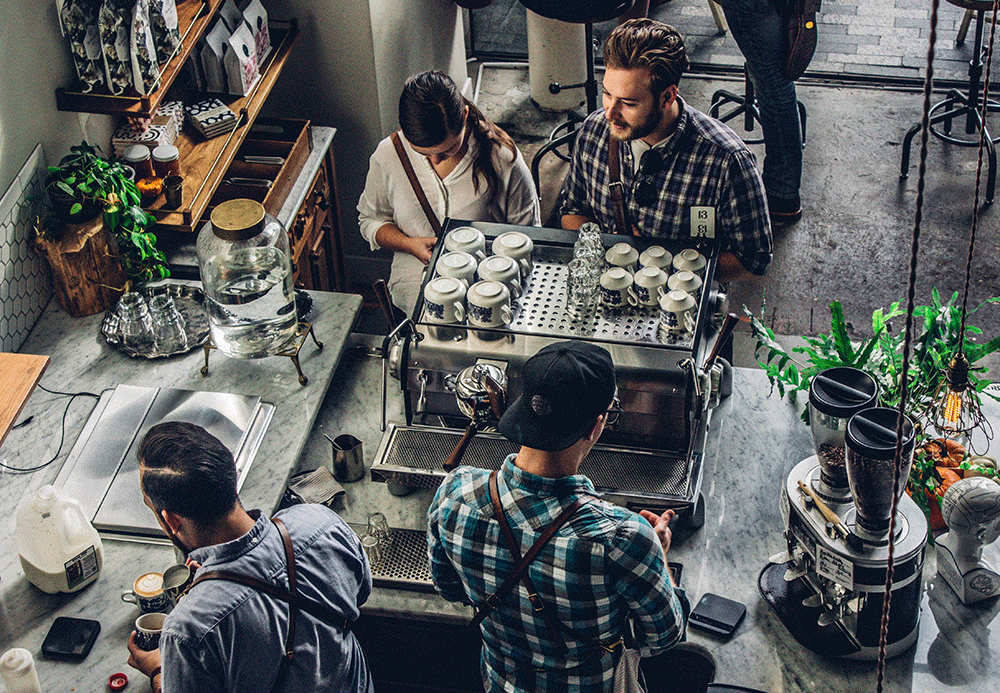 2/7
Payment Solutions
eCheck Processing
Electronic Check Processing enables your business to accept and process checks similar to the way you process credit cards. You deposit all paper checks electronically and avoid trips to the bank. Another handy payment option when it comes to echecks is Electronic Check Conversion. It converts a paper-based check to an electronic transaction at the point of sale. The check information is then transmitted via electronic equipment to a national verification database where it is evaluated against negative information. Within seconds a response is sent back, a receipt is generated, and the customer signs it to authorize the electronic collection of funds to your company.
3/7
Payment Solutions
Level II and III Processing
When a merchant makes a transaction with corporate and government clients, payment processing expenses can be pricey. Level II and Level III processing is referred as B2B and B2G transactions, where a business can choose to submit additional line items of information with a transaction in an effort to lower the fees- the more data, the lower the interchange cost associated with the transaction. Pride makes it less cost prohibitive for our merchants to partake in these transactions by supporting Merchant Level II and Level III card data requirements, collecting the additional data, and reporting it back to Visa and MasterCard. Level II and Level III processing enables our merchants to bring in new business partners and build a larger customer base by making connections with large corporations and government agencies.
4/7
Payment Solutions
Fleet Card Processing/Pay at the Pump
Studies show that more than 15% of gas station sales are paid for using petroleum payment options, known as fleet cards. These transactions are usually higher than payments made using other card types. In the spirit of not letting you leave any money on the table, Pride can help you accept fleet cards including Wright Express, Voyager, and Wex – allowing your pumps to make a bigger profit.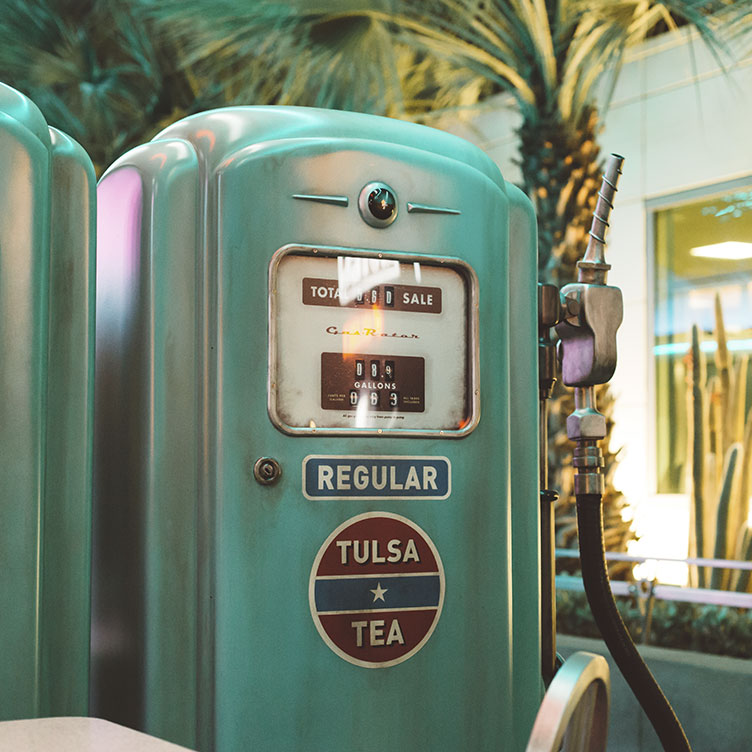 5/7
Payment Solutions
Gift Cards and Loyalty Programs
Offering gift cards and loyalty programs is an effortless way to promote impulse purchases, additional sales, customer engagement, and to boost foot traffic. Gift cards increase sales through prepaid services and by generating revenue at the time of purchase. On average, gift card holders will spend almost 20% more than the gift card's value. And, there is even additional profit to be made since 15% of gift cards are never redeemed. Best of all, gift cards open your business doors for new customers to become life-long patrons. In addition to tangible plastic gift cards, Pride offers an e-gift card option.

A loyalty program is designed to instill a sense of customer appreciation through the awarding of loyalty points. Aside from creating lasting impressions, loyalty programs are also an easy way to capture customer data that is otherwise unattainable.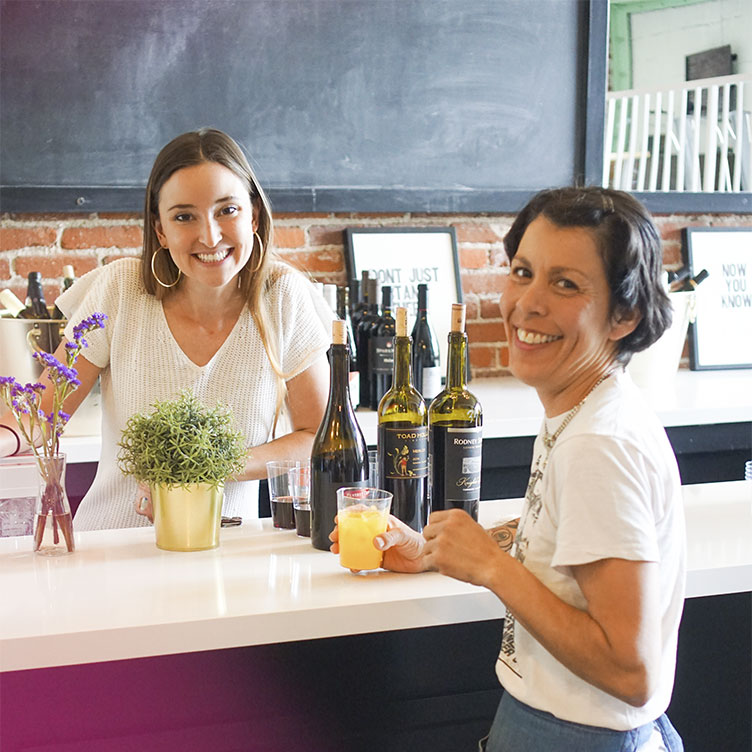 6/7
Payment Solutions
Multi-currency Processing
We offer a comprehensive suite of multi-currency credit/debit card processing in cooperation with several major European, American, and Asian banks. We have the capability to accept more than 150 currencies and offer very competitive rates and worldwide deployment. All credit/debit card transactions are processed through a secure, PCI-compliant SSL connection.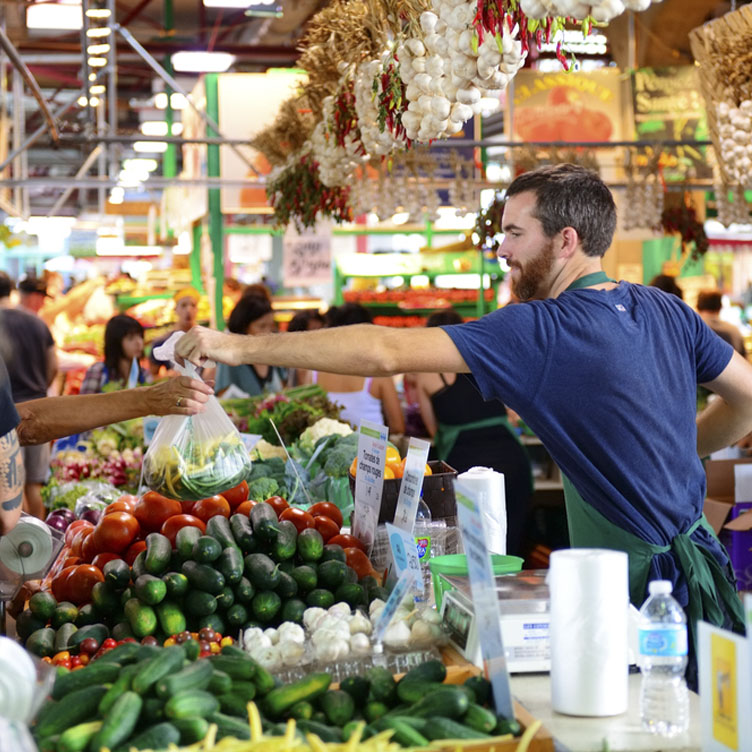 7/7
Payment Solutions
Alternative Payments
Some consumers don't use credit cards to make purchases. This holds especially true for foreign shoppers. Why lose these potential customers when you can easily offer them methods of payment they are accustomed to? Pride gives you alternative payment solutions that allow foreign clients to do business with you the way they prefer to, with options that include SEPA, DirectPay, EPS, Giropay, iDeal, ChinaPay, as well as country-specific solutions like Boleto (Brazil), Teleingreso (Spain), Qiwi (Russia), Przelewy24 (Poland), and Poli (Australia and New Zealand). Alternative payments can be accommodated by adding one button to your billing page. Our system identifies and offers payment options that apply to a given transaction based on your shopper's location. Accepting alternative payments can increase sales up to 30% and won't cost you anything until your clients make a purchase.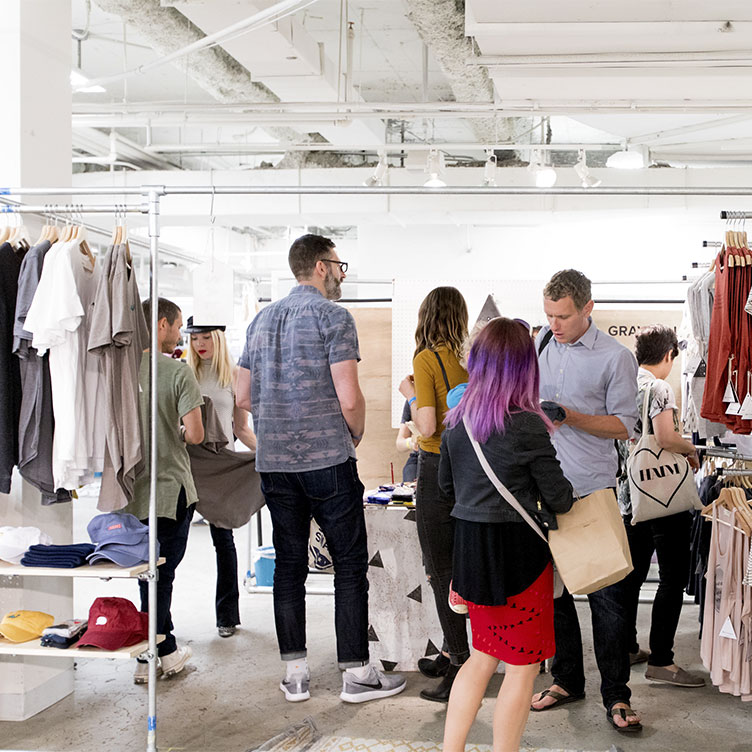 1/4
Payment Security
Whether it's protecting you from fraud or safeguarding your client's data, Pride Card Services takes security very seriously. We deploy the most advanced technology and employ top talent to manage data security and to monitor, recognize, and fight fraud.

Fraud is getting smarter, more sophisticated, and systemized, but our risk team knows exactly how to protect your business from losses – both financial and reputational – and how to minimize your exposure to fraud and data compromises. Regardless of the credit card acceptance method you are using, we can assist you in managing data and privacy protection, as well as the risks associated with credit card processing.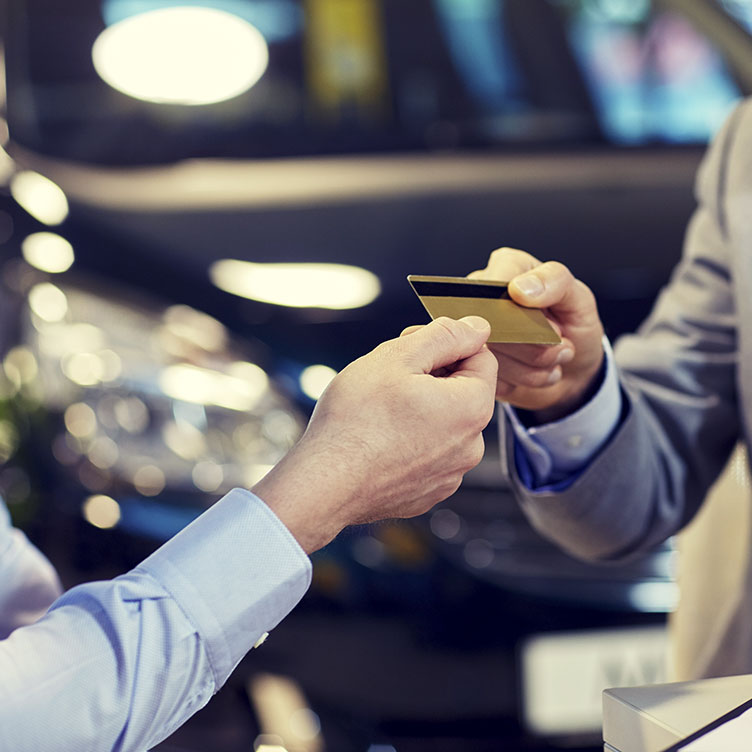 2/4
Payment Security
PCI Compliance & Breach Protection
Data security starts with us. As a company, we are Level 1 PCI Compliant. That means that we are secure from head to toe – our data, networks, servers, and offices are kept in full compliance with the most current data security requirements.

As a merchant, it's your job to stay on top of your PCI compliance, but you can always count on Pride to lend you our skills and resources to help you handle cardholder data safely. Although the chances of a breach are low, in the event that one does occur, we have your back with our breach protection insurance program – the PCI Protection Plan – that substantially lowers the risk of money loss in the event that security is compromised and there's a potential or actual breach of credit card data. The Breach Protection Plan is available to qualified merchants.
3/4
Payment Security
Chargeback Management
In most cases, chargebacks occur when a customer refuses to honor a credit card charge. When that happens, it can result in lost revenue and fees to top it off. Merchants with a high level of chargebacks may receive additional penalties, be subjected to tedious paperwork, and run the risk of losing processing privileges altogether. Naturally, no merchant wants to be trapped in this scenario, and we're here to keep you out of trouble. We'll help you master the art of chargeback prevention before they even take place. Equipped with our best practices and by maintaining discipline throughout your organization, you can significantly minimize potential chargebacks.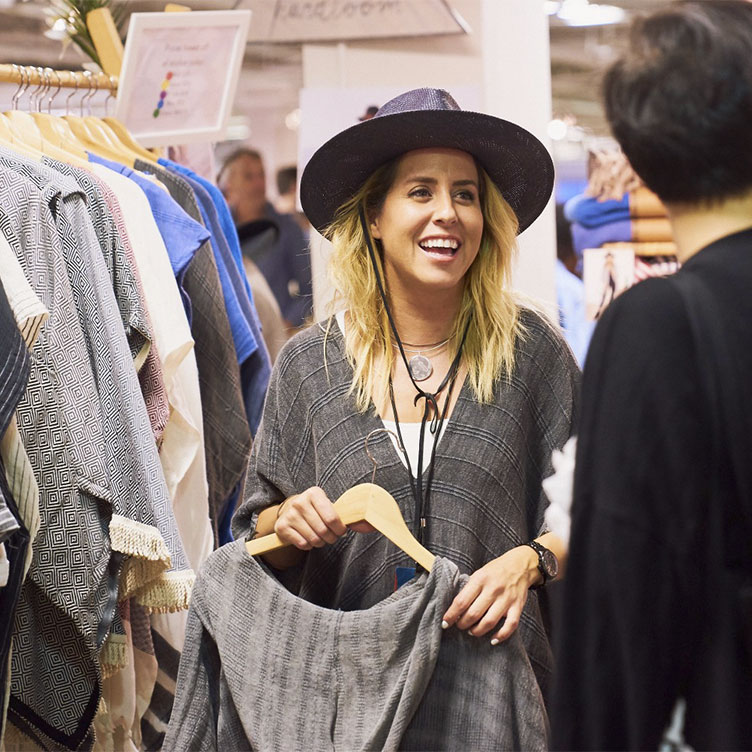 4/4
Payment Security
Processing Monitoring
In an effort to stay ahead of the curve when it comes to fraud prevention management, we constantly update our security requirements to address current trends and give you the knowledge and tools you need to protect your business from losses.

Our Risk Team has years of experience in assisting merchants in protecting their businesses from losses associated with accepting credit cards. We monitor your processing in real-time and stop fraud before it takes place by using programs that analyze credit card transactions as they occur. This allows us to detect and investigate any suspicious activity before fraud takes place.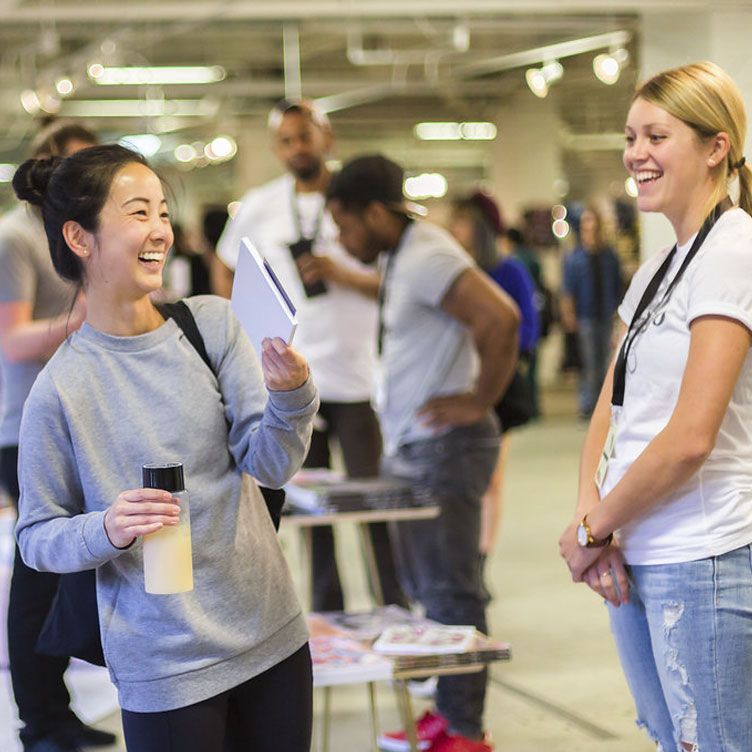 1/2
Merchant Cash Advance
Better than a business loan, merchant cash advances are easy to obtain. Without any complicated paperwork and a personal guarantee or collateral pledge on your home or business, Merchant Cash Advance allows you to convert your future credit card sales into cash in as few as 10 days. Cash Advance can be used to purchase new equipment, inventory, to buy seasonal merchandise, to expand and remodel, to pay off debt/taxes, or as emergency funding.
2/2
Merchant Cash Advance
The Merchant Cash Advance Program is ideal for businesses that might not want, or cannot qualify for a traditional loan. By basing the funding amount you qualify for on the volume of your credit card or gross sales, the Merchant Cash Advance program allows us to convert your future credit card receivables into the immediate capital you need.

Whether the funds are needed to expand, renovate, or simply reduce debt, access to capital can empower your business to thrive, and the Merchant Cash Advance Program can be the source of that success.

Applying is easy, approval is fast, and the benefits are great!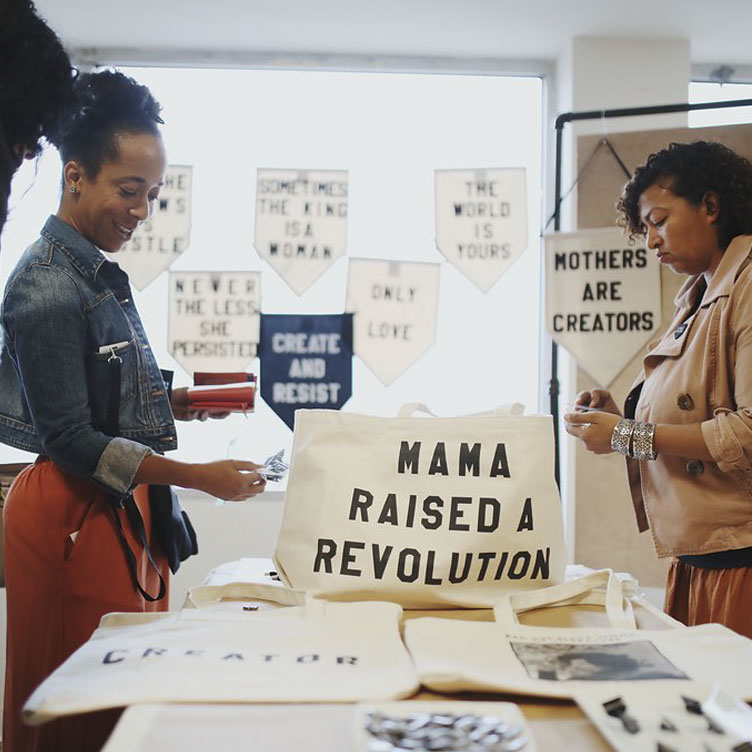 1/5
Consumer Analytics
How well do you know your best clients? The answer to this question holds the key to growing your business. Pride's technology transforms credit card transactional data into valuable consumer analytics to identify your best customers.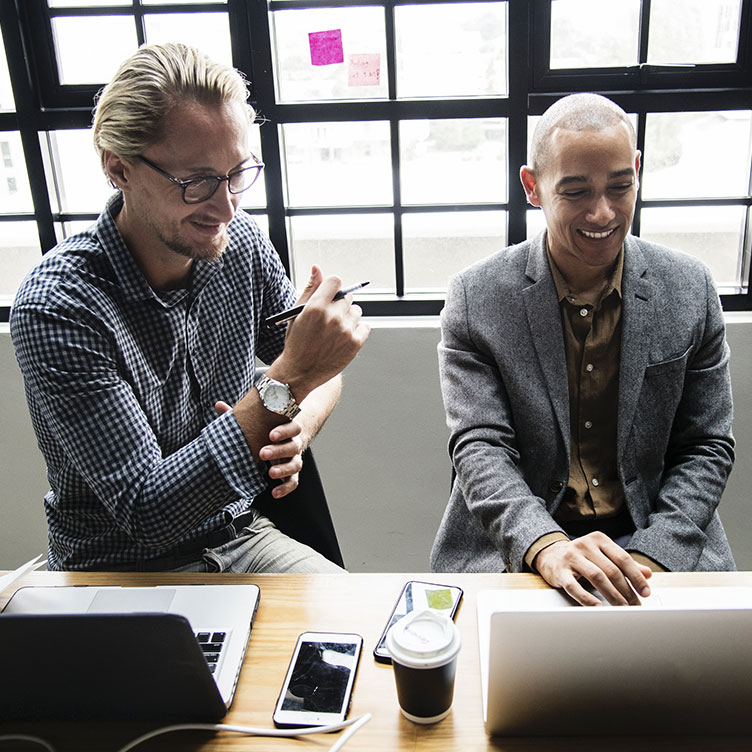 2/5
Consumer Analytics
Pride Card Services has more to offer than your run-of-the-mill merchant account, with solutions that go beyond the basics and address all your challenges and needs. We know that getting to know your online clients personally can be difficult, so we provide you with technology that identifies your most profitable customers, and gives you detailed information about their demographic, geographic, psychographic, and economic attributes. This helps you get to know them better and connect with them more effectively to bring more of the right customers to your door. Pride's analytics is a part of our standard merchant account – it comes at no extra cost.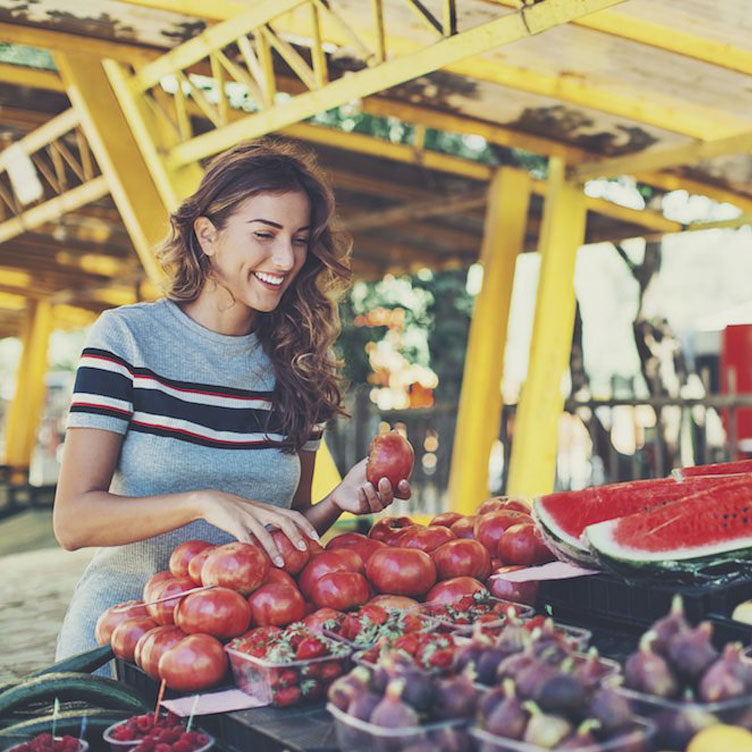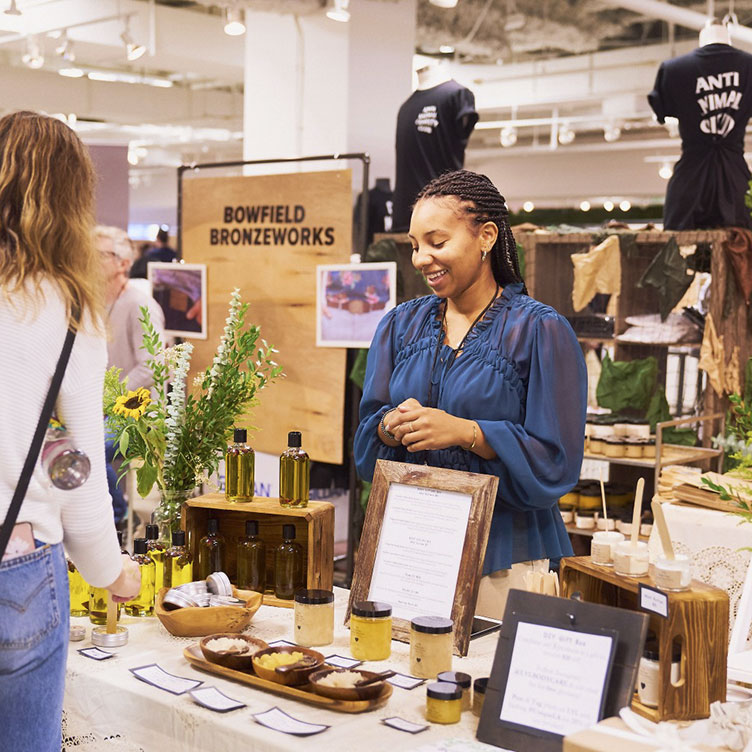 4/5
Consumer Analytics
SSL Encryption for secure processing
Multiple payment options
Real-time approval or decline
Integration with our live shipping calculator.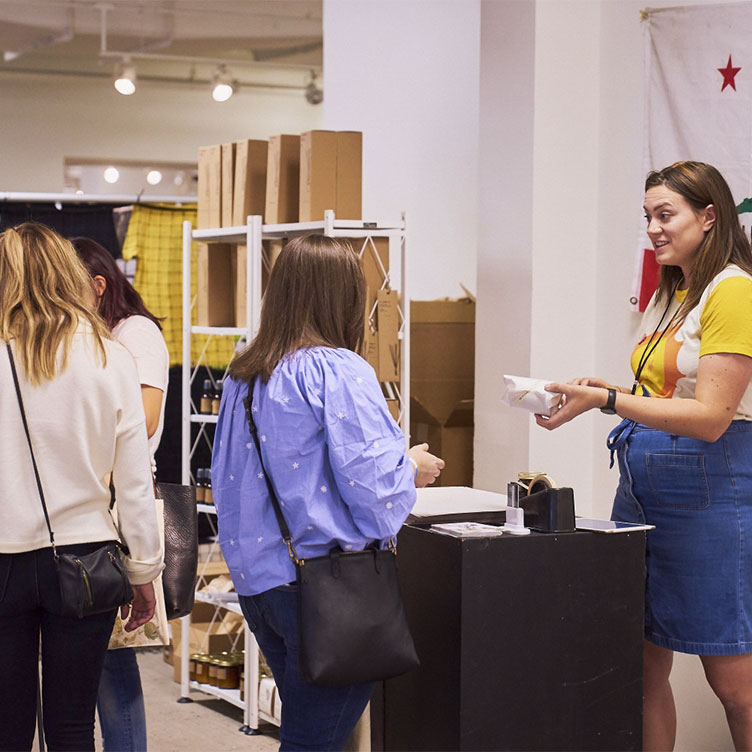 5/5
Consumer Analytics
If your ecommerce site requires a more sophisticated gateway solution, we can tailor it to your site's specifications and accommodate functions like online bill payment, donation solicitations, membership renewals, fundraising, and recurring billing.